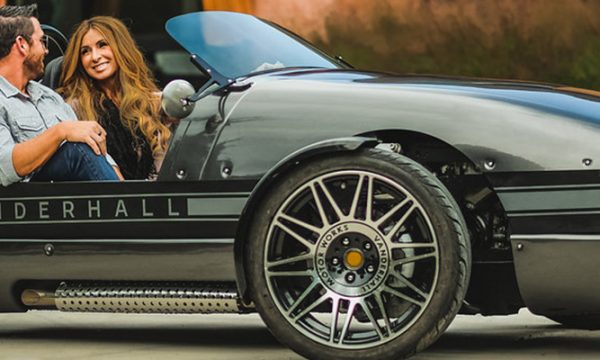 You may have seen them out on the road, three-wheeled motorcycles referred to as "trikes" for short. When one of these sleek machines races by, you notice. One particularly stunning style of trike on the market is the Vanderhall brand. The body style is more like a car or a street rod, with two wheels in the front, low seating, and one rear wheel. One such place to find these trikes for sale in NC is Vanderhall of Greensboro. Consider the many advantages of buying a trike over a motorcycle. 
Stability.

 Three wheels offer greater stability than a 2-wheeled motorcycle

, especially at higher speeds

. Overall it's e

asier for the rider to balance, both on straight stretches and around turns. 

Vanderhall trikes have two wheels in the front and one in the back, which offers the stability of a four-wheeled vehicle, but with greater maneuverability.

 

Unique Style. 

A trike not only stands out on the road, but it stands out in a group of bikers. Enjoy being the one different cycle in the gang. Vanderhall even stands out among trikes with its unique body style. 

Vanderhall trikes combine the best features of motorcycles and convertibles. 

 

Comfort. 

The reclined seating 

in a Vanderhall trike is more comfortable than a standard motorcycle because instead of straddling a wider seat, you sit back more like the seat in a car. You have a backrest and headrest for even greater comfort, allowing you to take longer trips with fewer breaks. 

Y

our passenger sits right next to you, side-by-side, for easier communication. 

And technically speaking, helmets are not required. 

 

Safety.

 

There are a variety of ways that Vanderhall trikes are safer than other motorcycles. 

Vanderhall trikes have seatbelts. 

The seats themselves are situated within the body of the vehicle with four sides around them for better protection. Roll bars over each seat offer additional protection in case of an accident. 

 

Suitable for Aging

/Nervous

 Riders. 

As riders age, many are switching to trikes because they are easier to ride, more comfortable, and safer. 

Even those who are new to motorcycles can feel more comfortable riding a 

trike

. 

Some men say that 

after getting a trike 

they were able to convince their wives to ride along. 

The key is, y

ou don't have to give up the feeling of riding a motorcycle because of your age

 or level of experience

. 

 
Test Drive Trikes for S
ale in NC at Vanderhall
 of Greensboro and Experience the D
ifference.
If you've been seeing Vanderhall trikes out on the road in your area, they likely came from Vanderhall of Greensboro. Vanderhall of Greensboro is a certified dealer of new and preowned models. The service department provides regular maintenance and repair services for all Vanderhall models, with certified technicians using original manufacturer parts. With trikes for sale in NC and at just a few dealerships across the US, it's good to know you have a Vanderhall service department nearby. Call (336) 890-6500 or visit Vanderhall of Greensboro on 3909 West Wendover Avenue.