Blog Archives - Vanderhall of Greensboro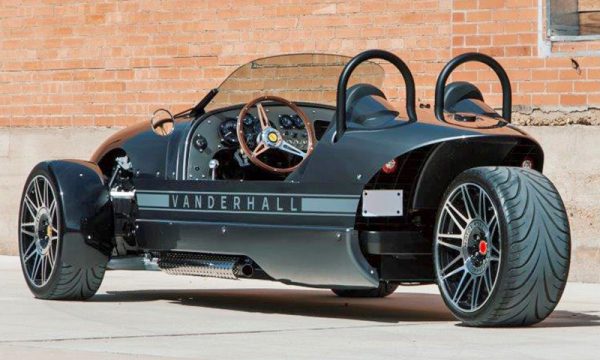 Have you been eyeing a Vanderhall three wheel trike? With its sleek, car-like body style, open seating, and low suspension, it's truly an eye-catching vehicle. A Vanderhall is classified as a motorcycle, but it rides more like a car with two wheels in front and one in the back. This format distinguishes it from other three wheel trikes on the road. Think you're ready to get one? Here's the essential guide to purchasing a Vanderhall.
Step 1: Test Drive. To be sure you really want a Vanderhall three wheel trike, it's absolutely essential that you drive one. Find a Vanderhall dealer and get behind the wheel (yes, a Vanderhall has an actual steering wheel). Try it out on the open road. Test the steering, brakes, gears, and acceleration. Feel the wind in your hair as you glide over the asphalt. 
Step 2: Choose a Model. Vanderhall makes four models: Venice, Speedster, Edison, and Carmel. Venice is the two-seater standard model with a turbocharged gas engine, also available with the Grand Touring Package. Carmel is the luxury model with extra features for comfort and style. The Speedster is the only one-seater model, but is the most economical in terms of purchase price. Last, but not least, Edison is the electric model with plenty of power and speed on the road.  
Step 3: Purchase/Finance it. If you've saved up the funds needed to purchase your Vanderhall outright, that's great. But in case you haven't, financing is available. You can look into vehicle financing at your personal financial institution or apply for financing through the dealership. Look for competitive interest rates and be prepared for a credit check. Typically the better your credit score, the lower the rate you can qualify for. But don't let credit worries prevent you from applying for financing. There are ways to make financing possible for a wide variety of personal financial situations.  
Step 4: Enjoy it Safely. Once you've secured financing and signed all the necessary paperwork, you're ready to drive your Vanderhall three wheel trike out on the open road. When it comes to safe operation of your trike, you should always wear the seatbelts provided. Helmets are not required because of the car-like body style of the Vanderhall that offers greater protection. Drive on back roads to get the hang of the handling before taking your Vanderhall out on the freeway at high speeds. Check the weather before you head out for your own comfort as well as road conditions.  
Get your Very Own Three Wheel Trike at Vanderhall of Greensboro
Looking for a Vanderhall dealer? There aren't many out there because Vanderhall is a relatively new brand. Vanderhall of Greensboro is one of the only dealers in the Triad and even the state of NC. Call (336) 890-6500 to schedule a test drive or simply visit 3909 West Wendover Avenue in Greensboro to peruse the latest models and see why Vanderhall is the hottest new vehicle on the road.