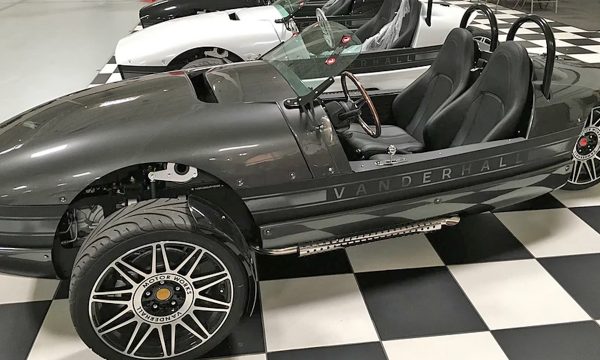 Some roads are just meant to be traveled on a three wheel motorcycle. Experience the sights in ways you simply can't from a car. If you're looking for a new way to travel, consider Vanderhall three wheel trikes. They ride like a motorcycle with the comfort and protection of a car. Find a new or used Vanderhall for sale at Vanderhall of Greensboro. Then take it out on any or all of these open roads. 
The Blue Ridge Parkway. Spanning the length of the Appalachian mountain range from the Shenandoah Valley in Virginia through North Carolina, the Blue Ridge Parkway is a beautiful stretch of road with some breathtaking views along the way. Whether you drive it in its entirety or travel any part of it, you'll love the experience all the more in your trike.  
The Cherohala Skyway. In the mountains of western North Carolina there is a road called the Cherohala Skyway, a name that combines "Cherokee" and "Nantahala", the two national forests it passes through. As you navigate the sweeping curves you'll see lush forests and scenic views. 
Tail of the Dragon. Drive through the Great Smoky Mountains National Park on this famous motorcyclists dream road. With over 300 curves in just 11 miles, you'll be thankful for the stability that comes from your third wheel. Experience the Great Smoky Mountains from their start in NC to their finish in Tennessee.  
Myrtle Beach. You may have heard of Bike Week in Myrtle Beach, where motorcyclists from NC and all over the east coast ride to the beach to enjoy the sand and surf all while showing off their bikes. Be sure to ride safely as the motorcycle traffic will be heavy during Bike Week. Or avoid the traffic and ride to Myrtle Beach or other beach towns along the Carolina coast at other times of the year. Beach season runs from Memorial Day to Labor Day.  
The Outer Banks. One of the most fascinating part of NC is the Outer Banks. Ride your trike over the Chesapeake Bay Bridge and you'll never forget the experience. Enjoy the waves on the surf side or the calmer waters of the sound side.  
Falls Lake/Downtown Raleigh. If you're looking for a great ride in central NC, perhaps something more urban, try the Downtown Raleigh to Falls Lake ride. Start in downtown Raleigh and travel north to Falls Lake, a 12,000 plus acre reservoir, and end up in north Raleigh. It's a great combination of urban and rural roads, where you can enjoy the scenery and then grab a craft beer when you're done.  
Looking for a Vanderhall for Sale? Greensboro is your Local Dealership 
You won't find a Vanderhall dealer around every corner. In the state of North Carolina, your best option is Vanderhall of Greensboro. You can find motorcycles and even three wheel trikes anywhere, but if you're looking for a Vanderhall for sale, choose a certified Vanderhall dealer. Vanderhall of Greensboro has an extensive inventory of new and preowned models, as well as a service center for maintenance and repairs. Call (336) 890-6500 or visit 3909 West Wendover Avenue in Greensboro.